Mathieson Music School Trip - February 2006
---
On 9th February 2006 Jacky Jarvis and Paul Hooper will be travelling to the Mathieson Music School in Kolkata, India. This trip will be the culmination of a project, which started nearly two years earlier, to deliver PCs to the Mathieson Music School.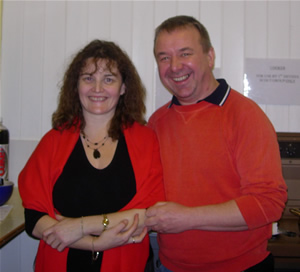 Over a family lunch, Jacky informed Paul that she had obtained around 25 PCs from the Rowde Primary School in Wiltshire to go to the Mathieson Music School in Kolkata, and would he accompany her to the school to ensure they were being well used.
This was an offer Paul could not refuse and the two immediately started discussing plans for a trip.
A few days later, Paul was at his local, discussing the project with his friend Pete Townsend. Pete asked whether the school could benefit from some more PCs as the Reigate Grammar School, where Pete works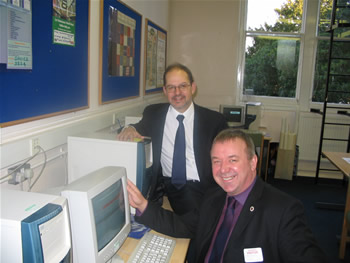 , would soon be disposing of some of their old PCs. This offer was quickly taken up and a further 25 PCs were put into storage in Wiltshire, prior to their journey to India.
Approximately 17 PC have so far been sent and Jacky and Paul plan to visit in February.
In support of this trip, Sue (Paul's wife/Jacky's sister) and Ann (Jacky's other sister) organised a quiz night at the Sacred Heart Centenary Hall in Caterham. This was well suppported by friends from the parish and some of Paul's friends from his BNI Chapter and, thanks to their generosity, hundreds of pounds were raised in support of the Mathieson Music School in Kolkata. This money will be used in various ways to support the school, particularly in the support of ICT, and some will be used by Jacky and Paul during their visit.